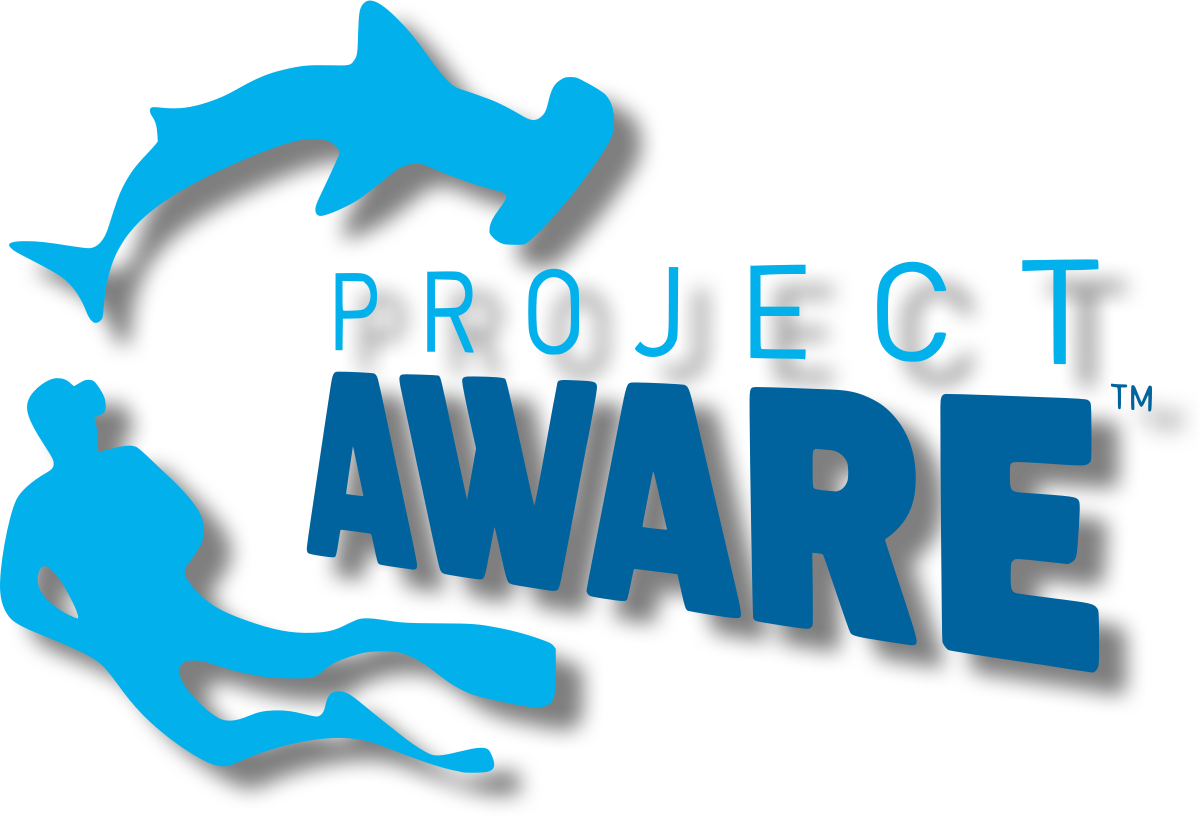 PADI Project AWARE
Our Ocean Our Future
What is PADI Project AWARE
Project AWARE (Aquatic World Awareness, Responsibility and Education) is a corporate environmental educational program of PADI Worldwide, the PADI Retail Association, PADI Travel Network and PADI International Resort Association on behalf of the worldwide membership of PADI Educators and Dive Centers. As the world's largest recreational diving training and retailing organization, PADI recognizes its responsibility to preserve the aquatic environment. Project AWARE serves as a rallying point for PADI's 80,000 plus Members and over 4000 Dive Centers/ Resorts worldwide. Through awareness, responsibility and education, PADI believes that divers can make a difference.
Conservation begins with understanding the need to protect waters necessary for life. Each year Project AWARE introduces a new public awareness and education campaign to address environmental issues and involve individuals in solutions. Project AWARE also teaches enthusiasts how to sustainably interact with aquatic resources and apply these skills to conservation.
Sustainable Fisheries – World populations are crazy for seafood and are eating it in record numbers.The good news is that consumers have the power to conserve fish stocks. Project AWARE challenges consumers to use this power to help conserve underwater environments, improve management of diminished species and preserve fisheries for future generations
Protect the Sharks – Every year 100 million sharks are killed by their most dangerous predators. Humans. See what you can do to ensure their survival. Or get involved in our Whale Shark Photo ID Project. Project AWARE are also official supporters of the Let Lucy Live Campaign aimed at saving the Grey Nurse Shark in NSW, Australia – go to www.letlucylive.org.au for more info.
Respect Our Wrecks – Divers are privileged to have access to underwater historical sites. If you're going diving on a wreck take a look at our responsible wreck diving considerations.
Ecotourism – Go ECO is the responsible way to travel. Find out more about being an Eco Tourist or search a list of dive operators who are committed to being a Go ECO Operator.
Specialty Courses – One your next dive course consider taking one of the Project AWARE Specialty Courses to further enhance your eco skills.
AWARE Kids – Get involved in our AWARE Kids club and complete missions to win cool badges.
Going diving or snorkelling? Follow our 10 Ways a Diver Can Protect the Underwater Environment for some useful tips on what you can do to protect our marine world.
Marine Pests – Find out what they are, what they do and how you can stop the spread of marine pests in your local waters by following the 6D's.