Imagine exploring a beautiful world surrounded by brightly colored corals and fish. You hover weightlessly underwater and swimming underwater in three dimensions. By learning to SCUBA dive, you learn how to explore a new world that is visited by only a few select people. The experiences are memorable and last a lifetime. Just ask any diver who has traveled the globe's aquatic spaces.
Whether visiting Sipadan's world-class great pelagic sea mount or vacationing in tropical seas, the SCUBA experience adds new excitement and pleasure to your life. Best of all, you can get all of the training you need to begin this new adventure right here in Shah Alam, Selangor. Dive Buddy Malaysia has a complete training facility including classroom, pool, and retail store.
Our shop offers dive classes from PADI Open Water through Divemaster, and our focus is on offering you a safe and enjoyable dive experience. Additionally, learning to dive at our dive center in the Perhentian Island gives you the extra experience you need to confidently dive nearly anywhere in the world.
And with over 15 years of combined dive experience in the industry, we strive to give you the best Education, Experience, Environment & Equipment at the best prices to suit your diving needs.
Sign-up for one of our PADI SCUBA diving classes today and get discounts and special package pricing on gear exclusively to our SCUBA students.
Official PADI Course Progression Chart
Scuba diving certification levels were born to maximize safety during the practice of this sport. Each diver has a certification card, which attests his qualification. This is important in order to book a diving trip, select the equipment, choose the type of air and even to find a job as a professional diver.
Depending on your scuba diving certification level, anyone will know that you have the experience, knowledge and skills required by the different training agencies. Some of the most known and recognized ones are CMAS, SSI, NAUI, and, of course, the largest diving training organization in the world, the Professional Association of Diving Instructors (PADI). Reading this article, you will know its scuba diving certification levels.
PADI Experience Program
Discover Scuba Diving and Discover Snorkeling
PADI Experience Programs are fun. They are designed to teach you underwater skills in a fun and safe interactive way. SCUBA diving is for everyone and in our safe naturally protected bay.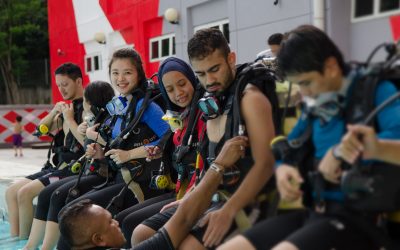 Have you always wondered what it's like to breathe underwater?
If you want to try scuba diving, but aren't quite ready to take the plunge into a certification course, Discover Scuba Diving is for you.
read more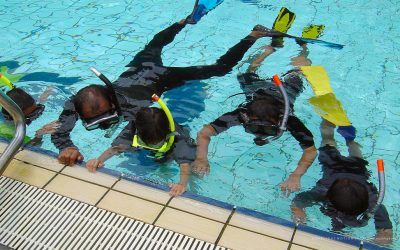 The Discover Snorkeling experience introduces the general public to the underwater world. Since most people can learn to snorkel safely on their own, Discover Snorkeling focuses on providing guidance and assistance while they explore. Discover Snorkeling activities are promoted as trips, tours and experiences, rather than
read more
PADI Openwater Diver Courses
Backed by a team of highly experienced and knowledgeable instructors, we make sure our students get the best and safe dive education. Courses are conducted with low student to instructor ratio (max 4:1) for a comfortable and conducive learning environment.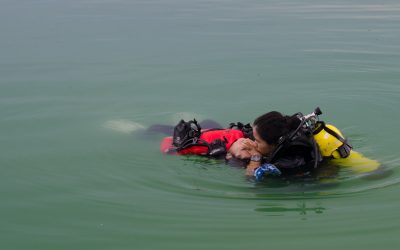 The PADI Rescue Diver course is a pivotal step in expanding a diver's knowledge and experience. Rescue Divers learn to look beyond themselves to consider the safety and well-being of other divers.
read more
PADI Professional Courses
Ever thought about becoming a PADI pro? We teach all PADI professional courses from the pro-entry level Divemaster course up to the IDC Staff Instructor course. Become a PADI pro now at Dive Buddy.
We also have a policy of employing Divemasters and Instructors who have trained with us whenever possible as they will know our methods and how we operate as a dive center.
Fancy working as a diver in Perhentian Island? If you feel you are in need of a career change, check out the full list of PADI pro courses below or Contact Us for more information. To start any PADI Professional course you will need a Medical Statement signed by a physician within the last 12 months.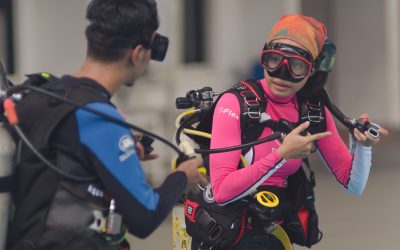 The world's oceans could be your new office! Dive professionals live in tropical locations all over the world and get paid to dive every day! Never again will you not look forward to work!
read more
PADI Specialty Courses
Find Out What Interests You
Scuba diving is a way to explore the underwater world in new and different ways. PADI Specialty Diver courses teach you new techniques and give you the tools to enhance your exploration.
PADI Specialty Courses Peak Performance BuoyancyGlide effortlessly, use less air and be the diver you want to be – gain ultimate buoyancy control with the PADI Peak Performance Buoyancy Specialty Course!Course Introduction Excellent buoyancy control is what defines...
read more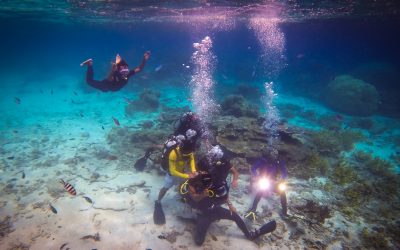 Who should take this course? Video is the best way to share the sights, sounds, motion and dynamics of the underwater world. If you want to get the best clips and also learn to edit your scuba diving stories to share with friends...
read more
Underwater photography is one of the most popular diving specialties, and with so many underwater cameras to choose from, it has become easier and more fun than ever to capture images of your underwater scuba adventures. The PADI Digital Underwater Photographer course gets you going quickly, whether you use a point-and-shoot camera or a sophisticated dSLR like the pros.
read more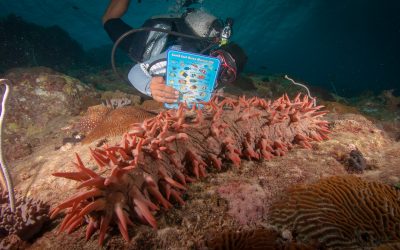 Who should take this course? "What was that fish?" is a common question heard after a dive. If you want to be the scuba diver with the answers, instead of the one asking the questions, then take the AWARE – Fish Identification...
read more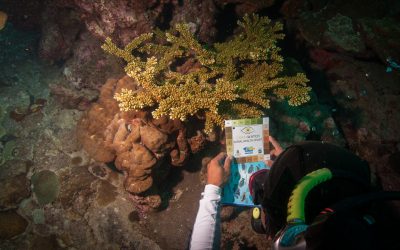 Who should take this course? Take the PADI Underwater Naturalist Specialty course and you'll see new things, even on the most familiar scuba diving sites. Why? Because when know more about symbioses, underwater ecology, and aquatic plant and animal...
read more
Emergency First Response
Know how to respond to emergencies – just in case. Statistics show you're more likely to give first aid to someone you know than a stranger. When minutes count, you'll be the person to give the necessary aid to a family member, dive buddy or co-workers, before Emergency Medical Services (EMS) arrive.
Emergency First Response training focuses on building confidence in lay rescuers and increasing their willingness to respond when faced with a medical emergency. Course participants learn simple to follow steps for emergency care and practice applying skills in a nonstressful learning environment. All courses are supported by self-study manuals, videos and quick reference cards to enhance learning and allow you start learning right away.
EFR courses meet the CPR and first aid training requirements for the PADI Rescue Diver course and all professional-level ratings. Most PADI Instructors are also Emergency First Response Instructors.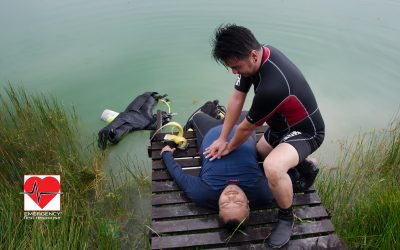 Discover simple to follow steps for emergency care. This course focuses on building confidence in lay rescuers and increasing their willingness to respond when faced with a medical emergency.
read more