Category: Experience
Go places, do things, meet new faces
Dive Buddy (M) Dive Center offers a comprehensive scuba diving experience for recreational scuba divers as well as a complete academic experience to those who aims to be a scuba diving professional. Dive Malaysia top divesites with our affiliate dive center in Tenggol, Tioman & Mabul. Our associate dive centre at Semporna, Sabah offers full PADI dive courses diving amidst the best dive sites within Mabul & Kapalai as well as one of the best dives sites in the world, Pulau Sipadan.
Be mydivebuddy and let us take you to places where nothing else matters
Experience SCUBA & FREE DIVING at Pusat Akuatik Darul Ehsan (Shah Alam Aquatic Center)
Pusat Akuatik Darul Ehsan

Lake diving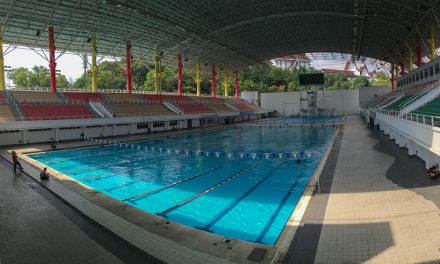 SCUBA & FREE DIVING AT PUSAT AKUATIK DARUL EHSAN (SHAH ALAM AQUATIC CENTER) Dive Buddy (M) is...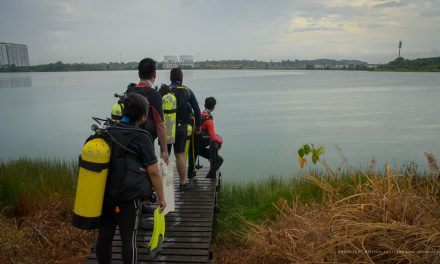 FRESHWATER DIVING AS A WHOLE DIFFERENT EXPERIENCE Often underestimated due to the obvious...
Experience Perhentian Island
2017 has been an exciting year for us at Dive Buddy (M) with the launching of our twin dive center based in Teluk Keke, Perhentian Island. Located strategically in the bay of Perhentian Besar, Teluk Keke is widely known among locals and tourists as the most popular snorkeling and island campsite destination.
Our Perhentian island dive center operation is fully backup with dive boats, complete sets of scuba/snorkeling gear rental, SCUBA tank refill stations that may cater up to 20 divers on each boat trip out to any of Perhentian top dive sites.
Perhentian divesites

Perhentian Diving Rates

Perhentian Fullboard Packages
Situated out north of Perhentian Island, Susu Dara Kecil is located close to her slightly larger twin sister on the right, the Susu Dara Besar, both are separated by a shallow narrow channel running along the north/south rocky coastline. Average depth is 6 meter and max depth at 12 meter.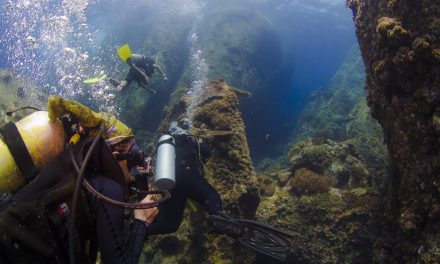 Dive with own equipment Single Dive Dive with own equipment RM70/Pax Scuba tank with full air...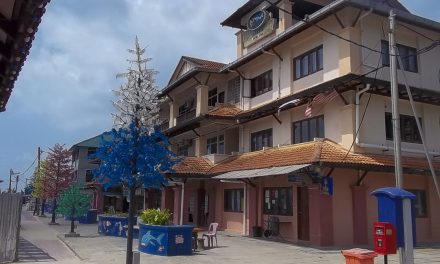 Sea Life Inn 3D/2N Fullboard Package Perhentian Kecil Budget Dormitory Living RM290/Pax Penginapan...
Experience Enchanting Islands of Malaysia
Malaysia has hundreds of islands. Some of them are habitable and passable; others are yet not explored and not habited.
Malaysians refer to their islands as 'Pulau'. Most of the well known islands that can be found at Peninsular Malaysia are: Pulau Penang, Pulau Langkawi en Pulau Pangkor on the west side, and Pulau Perhentian, Pulau Redang, Pulau Tenggol and Pulau Tioman on the east side. The islands on the west side aren't well known for their underwater world, i.e. you can't snorkel in many places. These islands do have a lot of character in general and therefore are more crowded than the islands on the east side of the peninsula. Islands on the east site are known for their great scuba diving and snorkeling possibilities.
There are also many beautiful islands around Borneo, some of them are of the sort that you usually see in commercials on tv. Most of the islands are easily accessible for tourists; they can often be visited by plane . On the west side of the peninsula there's not really a monsoon but a rainy season. This concludes the months July and August. This means a considerable shower per day, usually at the end of the afternoon.
Typical Itinerary DAY 1 (FRIDAY) 07.00 PM : Departure from Shah Alam to Tanjung Gemok 11.00 PM :...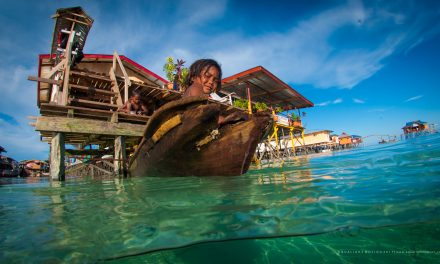 Mabul Island Mabul Island is a popular place to stay for travelers that plan to dive at one of the...
Experience dive travel around the world
We dive the sea, we dive the culture. Lets join our dive culture revolution
Dive Buddy Malaysia also organize dive & travel events to other parts of the tropical water around the world. Our most popular dive destinations includes Indonesia, Thailand, Australia, and Jeju Island, South Korea.